London Pub Walks
New CAMRA book puts London pubs on the map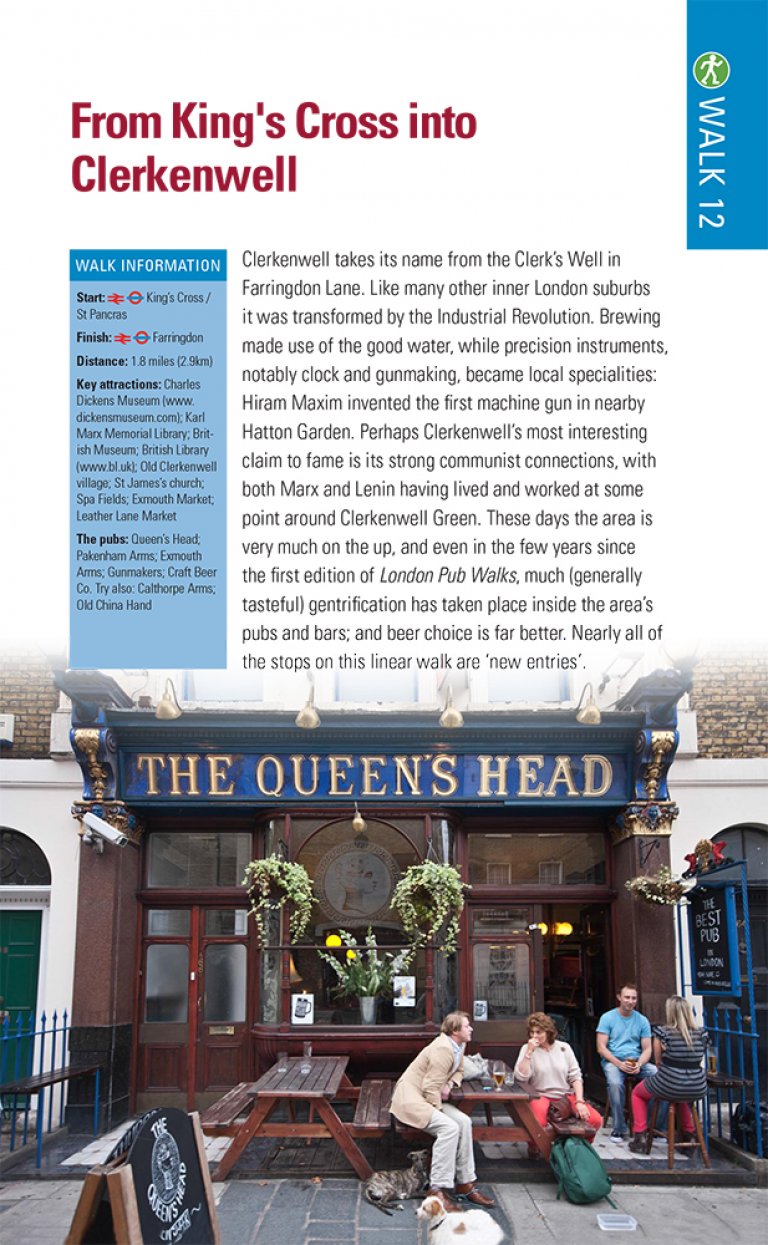 A new book published by CAMRA, the Campaign for Real Ale, maps London's best pub walks and the watering holes you can visit along the way.
The walks presented in the practical guidebook, part of CAMRA's well-known Pub Walks series, take in the very best of London and its real ale pubs. Interlinking routes lead walkers from the heart of the British capital - Trafalgar Square, Big Ben, Fleet Street, the Southbank and Greenwich - to some of the most idyllic suburbs.
With nearly 70 miles worth of walks and 200 pubs featured, the pocket-sized guide offers details of 30 ale trails such as King's Cross to Clerkenwell, or around the traditional pubs in Kentish Town.
"Since the last edition of London pub walks a lot has changed. Interest in beer has reached new heights, many new pubs and bars have appeared, and new breweries have blossomed in London, which had almost no microbreweries when I embarked on the first edition. On the other hand, a number of the pubs which appeared in that guide have become casualties of the change, and a few have closed altogether." Bob Steel, author of London Pub Walks.
First published in 2005 and then revised in 2009, the new London Pub Walks book contains over 100 brand new destination pubs and promises to help readers uncover some hidden gems down the back streets of London that tourists and locals alike might never have spotted.
The London Pub Walks book is available to purchase through the CAMRA online shop at https://shop.camra.org.uk/ or in all good book shops.
Further details of the pubs featured in the book are available by contacting Press Manager Neil Walker on ku.gro.armac@reklaw.lien or by calling the CAMRA Press Office on 01727 798 443