Sambrooks makes it 5 years
Can you believe it has been 5 years?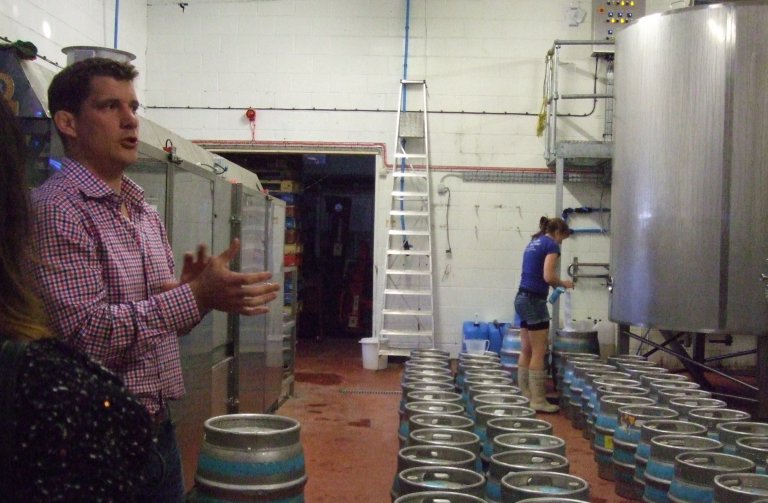 In 2008, Young's and Grand Union had disappeared from London with Fuller's, Twickenham and a handful of others such as Meantime holding the fort for brewing in London. Then Duncan Sambrook, aided by David Welsh (ex Ringwood), started a brewery near Clapham Junction beginning an amazing brewery revolution in the capital. Others have also sensed the malt and hops and we continue to see an amazing growth of breweries (and beers).
Sambrook's brewery has gradually expanded since 2008 to a current 20 barrel plant but next year will see a doubling in size to 40 barrels. This makes the brewery in the top 5% of brewers in size terms. They brew 9-10 times a week, which gives them the capacity to sell to around 300 pubs.
Interestingly, it is not just draught beer that has been growing. They have entered into a three way agreement with Westerham and Ramsgate Breweries to set up a bottling line, which is based in Ramsgate. This will enable them to produce both real and non real bottled beers including using micro filtration. But it's not just the production that has moved with the times. Sambrook's now has its first trainee brewster (female brewer)! Jamie Clowes hales from down under but has been in the UK for 4 years. She fancied getting involved with brewing and volunteered at Sambrook's for 5 weeks and made such an impression, they kept her on. Jamie is currently studying for her General Certificate in Brewing. This reflect Sambrook's commitment to staff development; Sean, the head brewer is studying for his Diploma.
Jamie and Duncan Sambrook can be seen in the photo at a recent reception to celebrate the re-appearance of their Lavender Hill beer and to push the plight of the bee (the beer has British honey in it). The beer made its first appearance last year (but using Mexican honey), brewed especially for Nicholson's pubs. Once again, it was a limited brew and used a new hop from the Alsace region in France. But the other topic on their lips was their forthcoming fifth birthday celebrations, which will be kicking off this autumn. Look out for details: www.sambrooks.co.uk and join in the fun.